Ontario Speeding Tickets
Ontario Driver Abstracts
Ontario Driver Abstracts
Apply online and receive your Ontario Driver Abstract emailed to you the same day for 24.99 plus hst. (View sample abstract)
The driver abstract is emailed to you in a PDF format that you can save to your computer or print.
You must have the free Adobe pdf viewer to view the driver abstract.  The Adobe pdf viewer can be downloaded through this link    

---
Payment is done securely through PayPal®. No credit card or personal information is collected or stored on this website.
The three (3) year uncertified driver's abstract is for personal, insurance, and employment purposes and contains the following information:
Driver identification (i.e. name, driver's licence number, date of birth, gender, height, class, conditions, but not address)
Licence status
Expiry date
Medical due date (controlled class only)
Earliest available licence date
Active Highway Traffic Act and Criminal Code (Canada) convictions, suspensions and reinstatement over the past 3 years, the conviction dates and any demerit points accumulated
Active defaulted fine suspensions
---
---
Please ensure the information is correct.
Inaccurate information will result in an unsuccessful search for your driving record and you will still be charged the full amount. All orders are processed immediately upon receipt. No cancellations or changes can be made after you submit your order.
If you do not receive your drivers abstract within 24 hours please email us at DriverAbstracts@OntarioSpeeding.com .
---
Online Privacy Assurance
Ontario Speeding recognizes the importance of privacy and the sensitivity of personal information in regards to your Ontario drivers abstract. Ontario Speeding does not collect any of your personal information, nor do we track your usage of our site. This Privacy Policy outlines how we manage your personal information and safeguard your privacy. If you have any questions or concerns about your privacy, please contact us, using the contact information.
Whenever you provide us with personal information, whether in writing, over the telephone, or online, you will be referred to this Privacy Policy.If you do not agree with our Policy, please contact us at the address given at the end of this Policy, we would be pleased to address your concerns. Your use of an Ontario Speeding website constitutes acceptance of and agreement with this Privacy Policy, described below, including your agreement and consent to Ontario Speeding 's use of such information as described in it. Ontario Driver Abstracts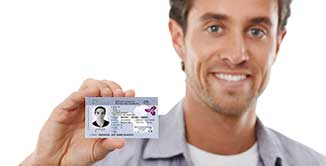 Saved my drivers licence
The speeding ticket was going to suspended my drivers licence. OTT Legal took the case and I saved my licence.