Demerit Points
All speeding tickets more than 15km/h have demerit points and can affect insurance rates for three years.
Demerit Points for Speeding
Where a driver is convicted of a speeding ticket, demerit points are added to the driving record. The amount of demerit points is based upon the rate of the speed recorded:
0 to 15km/h – no loss of points
16km/h to 29km/h – 3 points
30km/h to 49km/h – 4 points
50km/h or more – 6 points & 30 day suspension
Regardless if there are points or not, any conviction on a driving abstract can affect your insurance rates.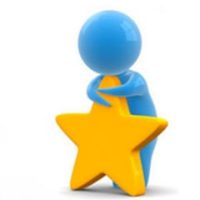 Novice Drivers
Class G1 – G2 – M1 or M2 licences are considered "Novice Drivers"
Novice drivers have addition rules and penalties for the accumulation of demerits. Where a novice driver receives a speeding ticket with 4 or demerit points, or they accumulating 6 points, there license will be suspended for 30 days.
This means that for any speed over 29km/h these drivers lose their licence, as these speeding tickets have 4 demerit points.
Novice drivers receive a licence suspension when the receive:
any conviction with 4 or more points
any accumulation of 6 or more points
Saving demerit points are important for Novice Drivers.
Limits for Novice Drivers
Demerit point penalties for novice drivers:
2 points
3 points
4 points from one ticket

30 day licence suspension

6 point accumulation

30 day licence suspension
Any suspension for a novice driver, will dramatically affect insurance rates.
In most cases fighting a speeding ticket will result in some if not all demerit points being saved and licence suspensions avoided.
Novice Driver Escalating Suspensions
Where a novice driver has been suspended for demerits and has an additional accumulation of points the licence will be suspended:
second accumulation
third accumulation

cancelation of drivers licence
Any drivers licence suspension dramatically affects insurance rates for three (3) years or more.
Should the driver receive a suspension, the suspension can increase the insurance up to one hundred (100) percent.
Probationary drivers called "Novice Drivers" include class G1, G2, M1 and M2 drivers.
Class G Licences
Licensed class G drivers may receive a warning letter from the Ministry of Transportation when they receive a conviction.
At nine (9) demerits the driver will receive a letter demanding that the driver attend at the Ministry's offices for "Demerit Point Licence Interview".
The interview is to discuss:
the driving habits,
convictions, and
if drivers licence should be suspended.
Where the driver refuses or does not attend the licence will be suspended until the interview is held.
At fifteen (15) demerits the Ministry of Transportation will suspend the drivers licence for thirty (30) days.
Read More about Licence Suspensions  >
Delaying Demerit Points
You can delay and reduce the amount of time demerits go on the driving record by applying for a court date and fighting the ticket.
Demerit points are on your licence for two years from the date of the offence, but the points do not go on the driving record until the ticket has gone through the court system.
The time for the ticket to go through the court is taken off the 2 years that demerit points are kept
For example:
If the driver pleads guilty to the ticket shortly after receiving the it, the conviction and demerits go on the record as of the date of the conviction/day paid.
if the driver fights the ticket and it takes 6 months to go through the court system, any points would only be on the record for 1 1/2 years.
Demerit points are accumulated, not lost.