New York State speeding tickets appear on Ontario drivers records.
The conviction is registered under a reciprocal agreement between Ontario and NY State.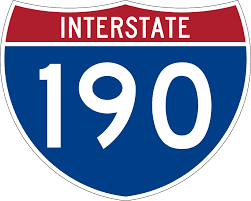 Where a driver is convicted in NY State of speeding, the conviction is forwarded by the NY State to the Ontario Ministry of Transportation (MTO).  The MTO puts the NY State speeding ticket on the Ontario driving record.
The conviction stays on the driving record for 3 years and is available for the insurance to see and base your rates upon.
The ticket will be recorded by the Ontario Ministry of Transportation as an "Out of Province Conviction".
Any equivalent demerit points including licence suspensions are applied to the licence.