Speeding Ticket Penalties
The police nor the courts are not obligated to tell you about penalties for speeding such as demerit points, suspensions and insurance implications.
Penalty for Speeding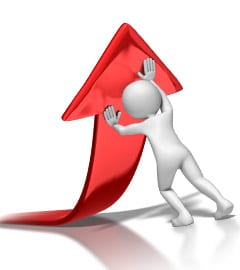 The penalties for speeding depend upon:
the rate of speed,
the class of drivers licence,
your personal driving history,
previous demerit point accumulations
The lower the class of licence the more severe the penalties. Where there are previous convictions the insurance implications compound.
Novice Drivers
Novice drivers including Class G1 and Class G2 Drivers, under the Graduated Licence System, and have the following restrictions:
any ticket with 4 or more demerit points
accumulation of 6 demerit points
Speeding more than 50km/h over the limit:
Any speeding ticket that a novice driver receives will dramatically affect insurance rates, including "high rise" premiums for three (3) years.
Where a vehicle is impounded by the police, the owner of the vehicle is responsible for the towing and storage fee (approx $1,000).
Hidden Penalties for Speeding
All speeding tickets have hidden penalties that the police nor the courts are obligated to tell you about including;
fines that increase with the amount of speed.
demerit points for any speed over 15km/h.
possible insurance increases.
employment for commercial or professional drivers.
jail for high speeds
Insurance Implications
If you pay or are convicted of speeding, the ticket goes on your driving and insurance record for three (3) years.
The insurance company uses driver abstracts to assess their risk of you having an accident, where they have to pay a claim.
Drivers Records
Driving records are available to any person, insurance companies or employer from the Ministry of Transportation.
Anyone can access a driving record if they know the drivers licence number.
When applying for jobs many employers will obtain a copy of the abstract to determine driving risk.
Convictions for speeding and traffic tickets can affect your employment.
Although the driving records are normally only available for 3 years, the police and Ministry of Transportation keep all records of speeding convictions for life.